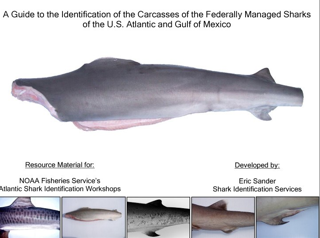 Shark Carcass Identification Guide
Primary curriculum material for the NOAA/NMFS Atlantic Shark Identification Workshops for shark dealers.
The only identification guide available for dressed shark carcasses.
Clear photographs for easy location of identification features.
Covers 38 shark species in the HMS shark FMP.
Includes shark regulatory categories and prohibited species.
Current to new 2008 federal shark regulations.
A Guide to the Identification of the Carcasses of the Federally Managed Sharks of the U.S. Atlantic and Gulf of Mexico is the primary resource material for the NOAA/NMFS Highly Migratory Species Atlantic Shark Identification Workshops required for federally permitted first receiver shark dealers. It is the only identification guide for dressed-out shark carcasses available anywhere. Very useful for whole-fish identification too.
8.5" X 11" format. 18 pages bound in vinyl covers.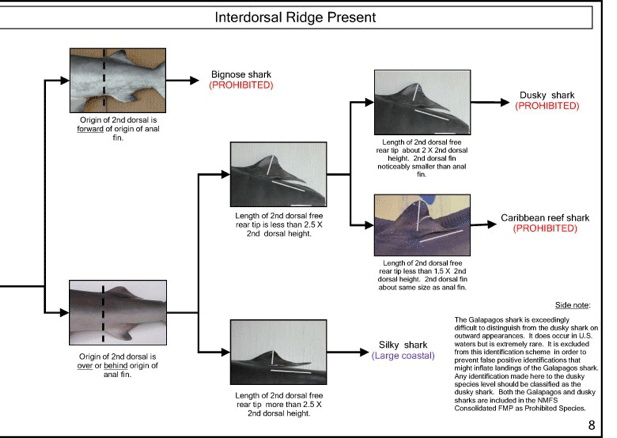 Detail of the identification process for some of the ridged shark carcasses.
$15.95 (Price includes shipping)